Restoring the immune balance
Tridek-One develops first-in-class CD31 checkpoint agonists for the treatment of auto-immune diseases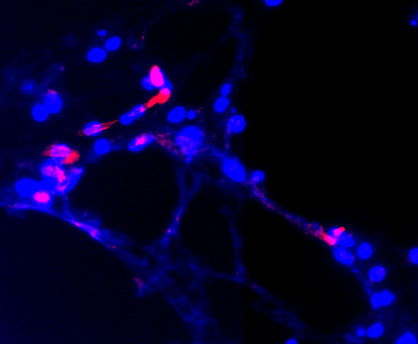 Tridek-One is a private biotechnology company founded in 2018, based on groundbreaking research by our scientific founders at INSERM, Paris on the role of CD31 in the modulation of the immune response.  
CD31 belongs to a family of receptors harboring immunoreceptor tyrosine-based inhibitory motifs (ITIMs). Developing agonists for 'ITIM receptors' has the potential to restore the immune balance without immunosuppression. 
Tridek-One demonstrated the ability of CD31 to modulate cells from both the adaptive and innate immune systems which makes it a unique and versatile target across diverse autoimmune and inflammatory disorders. 
Our company is financed by leading European investors and led by an experienced management team supported by renowned advisors. 
Tridek-One announced on September 15 2022 that it has closed a €16 million ($16.1M) new financing round led by Swiss Pureos Bioventures with the participation of new investors Bpifrance and Bioqube Ventures (Belgium), as well as historical investors AdBio partners and Advent Life Sciences. The funds will primarily be used to identify development candidates against auto-immune diseases, to conduct IND-enabling studies and to further build the organization.  
The company previously raised €3M ($3.02M) in a first round in 2019 involving AdBio partners (FR) and Advent Life Sciences (UK).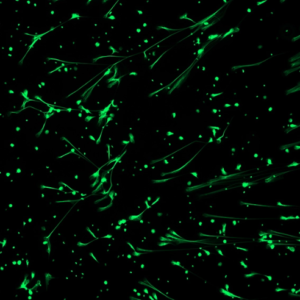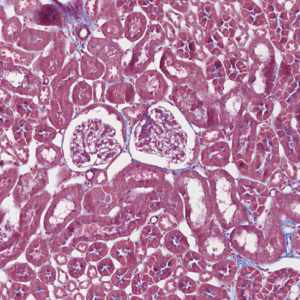 CD31 (also known as PECAM-1) is a transmembrane glycoprotein member of the immunoreceptor tyrosine-based inhibitory motif (ITIM)-bearing receptor family.
CD31 is constitutively expressed on all leukocytes, platelets, and endothelial cells.
Our scientific founders demonstrated that it is possible to design CD31 agonist molecules that can restore the inhibitory activity of CD31 in activated immune and endothelial cells, thereby moderating excessive immune responses without immunosuppression. In other words, CD31 agonists exclusively target activated cells on which they exert a regulatory effect.
Intracellular CD31 signaling modulate cells from both the adaptive and innate immune systems. CD31 is hence a unique and versatile molecular target across diverse autoimmune and inflammatory disorders.
We demonstrated the activity of our proprietary CD31 agonist molecules in several in-vitro and in-vivo models including an animal inflammatory disease model developed in-house.
Paris, France, September 15, 2022 – Tridek-One SAS, a biotech start-up and leader in the research and development of CD31 agonists to restore the immune balance, closed a € 16 million new round of financing led by Pureos Bioventures with participation of new investors bpifrance and Bioqube Ventures and historical investors
Tridek One, Paris, June 4, 2019 – Tridek-One, a biotech company specialized in the development of products for the treatment of immune disorders, is pleased to announce a first round of funding of € 3 million with leading investors Advent France Biotechnology and Advent Life Sciences.